Our Team
We strive to make every client interaction as seamless and painless as possible. We take pride in providing top-quality service to our clients, and we hope you won't be afraid to reach out if there's anything we can do to help.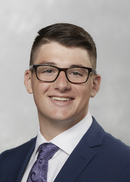 Jack Argento
Associate Financial Representative
Office 614-857-4290

Jack grew up in Rochester, NY, where he graduated top of his class from East Rochester High School in 2015. After high school, Jack moved to Columbus, OH to pursue a degree in Finance at The Ohio State University Max M. Fisher College of Business. Jack joined our team part-time in the fall of 2017, before joining full-time after his graduation from The Ohio State University in May 2018.
Jack is passionate about investment markets and strives to apply his background to help clients unlock efficiencies in their financial planning. Jack is eager to pursue the Chartered Financial Analyst® charter, and continue helping our clients make sound investing and financial planning decisions.
On our team, Jack specializes in Plan Design & Implementation, and helping our clients adopt new Northwestern Mutual technology. For questions regarding your planning, investments, insurance policies, or Northwestern Mutual's technology, please reach out to Jack via the phone number or email address above.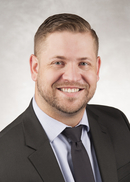 Jeff A MtCastle
Jeff grew up in Napoleon, OH where he graduated from Napoleon High School in 2001. After a career as an advisor running his own practice at Northwestern Mutual, Jeff joined Matt's team in 2016 to help service our growing clientele and continue helping families build a financially secure future. Jeff feels most rewarded by knowing that a solid financial plan will help prepare you for any of life's unforeseen circumstances.
Jeff is married to his wife, Kari, and they recently gave birth to their daughter Cameron Blake Mt. Castle on July 11th, 2018. He is a long suffering Cleveland Browns fan, and enjoys the Chicago Cubs, Columbus Blue Jackets, and The Ohio State Buckeyes.
On our team, Jeff specializes in Operations and Scheduling. For questions regarding operations and scheduling, please reach out to Jeff via the phone number or email address above.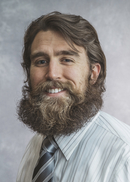 Eric S Politz
Eric grew up in Parkersburg, WV, where he was an all-state tennis player, winning multiple state championships throughout his career at Parkersburg High School. He then attended The Ohio State University, where he pursued a B.S. with Honors in Chemistry and graduated in 2008. After his undergraduate education, Eric pursued a M.A. in Sports Management at The Ohio State University, graduating in 2010. Eric feels most rewarded by helping make paperwork and account service as easy and painless as possible.
On our team, Eric specializes in client service, applications and underwriting. Eric also helps clients w For questions regarding underwriting, accounts or policies, or the application process, please reach out to Eric via the phone number or email address above.